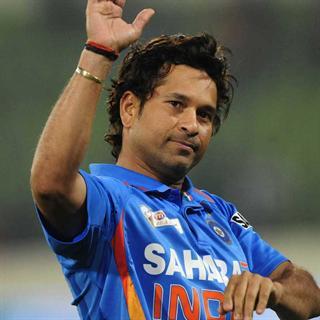 Sachin Tendulkar! What a name to conjure up with! The great Cricketer has decided to hang up his boots on his ODI career. He leaves the scene after a glorious career with achievements no other cricketer can surpass.  The game will be poorer for with his indefatigable dedication and hard work he has scaled new heights that cannot be reached by any other cricketer for years to come. He accumulated thousands of runs in either form of the game. His contribution to Indian Cricket is unparalleled and will be written in letters of gold.
Starting as a prodigy he rode like a giant in the cricket firmament for well-nigh three decades amassing tons of runs creating records after records. He started his career as a school boy cricketer with a record partnership of over 600 runs with his school boy friend Vinod Kambli his appetite for runs was insatiable which continued till his prowess declined after many years of playing nonstop cricket.  He is the proud and only cricketer who has one hundred centuries in test and ODI cricket a feat that will not be excelled in the near future.
Statistics will not fully reveal his dedication and love for the game.  He deserved the accolades he received all through his playing days.   He has not fully quit his cricket and when he announces his decision to finally retire from all forms of the game he loved so much the country will salute a great achiever and gentleman.