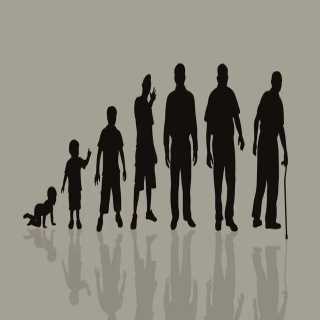 How inscrutable are the ways of Providence in the lives of human beings!  Our lives take a turn at many stages of our life.   When you are born you are so helpless and innocent and depend upon your mother in every way but for whose care there is no life for you. You grow up and develop all the traits of a human being most of which you inherit from your parents. The way you look, the way your physical features resemble your father or mother.  You absorb all the qualities of their head and heart. You imbibe their culture and behaviour before developing your own.   Apart from this you develop your faculties of mind and thinking. Before long you become a personality of your own.
When you are young and vulnerable your mind is open to influences of your mother or father but as you  grow older other external considerations take hold of you and you move away to become another personality who is vastly different from what you have been. Your inborn strengths and weaknesses take shape to influence your thinking.  It is during this period you develop many interests and give shape to your thoughts.  You develop your skills which are otherwise lying dormant in you.  Some take to literary pursuits, develop latent talents in singing or dancing or excel in sports.  This period in your life brings forward all the qualities of a developing physical and intellectual person.  You become an accomplished artiste, writer or sportsman.  And the journey continues according to the ebb and flow in life.
There is a darker picture in life you encounter if you are not fortunate.  For many health is a prime concern.  When you fall ill you can surmount it by the latest medical care.   But you will pay the price if you are afflicted by any serious or incurable disease at an advanced age. When young, you can fight them by your built in immune system but as you grow older and the immune system gets weaker you suffer a lot and sometime fall a prey despite the best medical care.  You cannot fight your destiny and you cannot cheat death. You have to submit to your fate. All we can do is to pray.