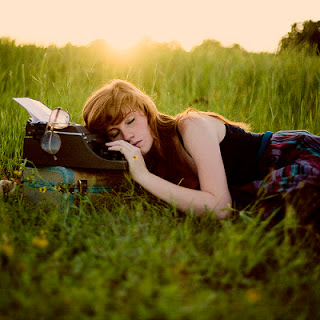 A literary minded friend of mine asked me once what goes into making one a writer.   That set me thinking. It has not been easy to write down what goes on in one's mind a story or an article worth sharing with others in a manner that the readers will want to read what one has to say. He/she has to have the necessary command of the medium be it the mother tongue or English to be able to give an adequate expression to his/her thoughts. Obviously the writer has to have a good command of the medium coupled with an inborn or cultivated talent for writing as every one cannot be writer let alone a good writer. Coupled with the talent one need to have an urge to write.
Writers write for pleasure or for a living. In the former category are those who are happy to write occasional stories or articles without any compulsion and are happy if their efforts are appreciated by the readers for what they are worth.  It so happens that sometimes these writers create a gem without intending to.  Some of O'Henry's short stories are gems although the author never claimed any literary brilliance.  But there are some who realising that they have the talent have to write out of compulsion in order to make a living out of it. Few will know the great Scottish writer Sir Walter Scott produced the great classics Kenilworth and Ivanhoe writing in painful drudgery and the latter day novelist J.K. Rowling was a struggling writer before she unleashed the Harry Potter series which brought her fame and wealth.
Writers are a blessed lot gifted with a God given talent which give millions of readers' joy and happiness.  Over the centuries millions of words have been written which are read and enjoyed by many.  There are prolific writers who have enriched the humanity with their work.  There are also the silent millions who though enjoy the pleasures of reading are unable to write as they lack the ability to creatively think and write.
Blessed are those who can create magic by their writing.