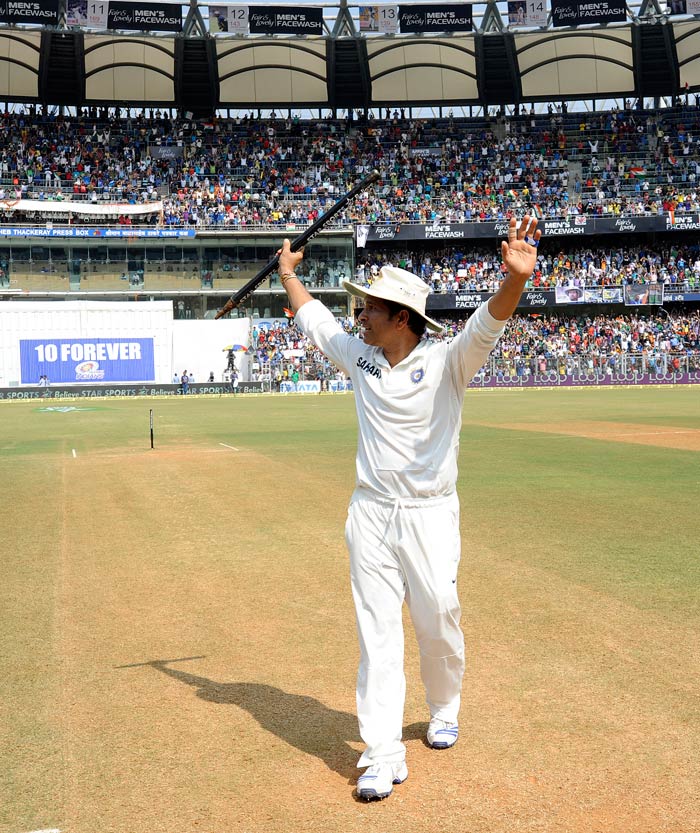 It has been a sad month for sports lovers world over.
Sachin Tendulkar the greatest sports icon has departed from the cricket fields of India and the World leaving millions of his adoring fans teary eyed.  After exactly 24 years to the day he played his last match at his home grounds Wankhede Stadium in Bombay and after scoring a brisk 74 waved his bat to the crowd for the final good bye.   Playing his 200th test and winning it he kissed the turf which was his battle field for over two decades.  And with tears in his eyes he walked into the sunset of a great cricketing career.
In the course of his long career he broke many records and set up some of his own.  To a cricket buff he was God incarnate.  Some of his achievements too long to recount here.  He was the youngest to represent his country in International cricket scoring memorable centuries in all countries where the game is played.   He was instrumental in taking the country to the pinnacle of glory with his valiant deeds with the bat and ball.
He was the epitome of grace and culture.   He won many accolades for his achievements off the field too.  He won the nation's highest civilian honour Bharath Ratna.  He is a member of the highest law making body of the nation the Rajya Sabha.  All these honours came at the comparative young age of 40!
We also are witnessing the slow decline of another stalwart. The king of chess game for the past many years Viswanathan Anand who ruled the checkered square for the last six years as the World Champion against formidable opponents.  He was dethroned by a new young player half his age recently.  Anand's rise to the top is legendary and he won admiration for his intelligent and fast game.
We are also witnessing the decline of the tennis legend Roger Federer who had no peers in the game.  His prowess with the racquet is showing a diminishing trend slowing his game visibly.  His mastery of the game is still there for the fans but his aging physical conditions probably allows him to be conquered by younger and fitter players.
These icons made my years of watching my favourite games rewarding over the years.